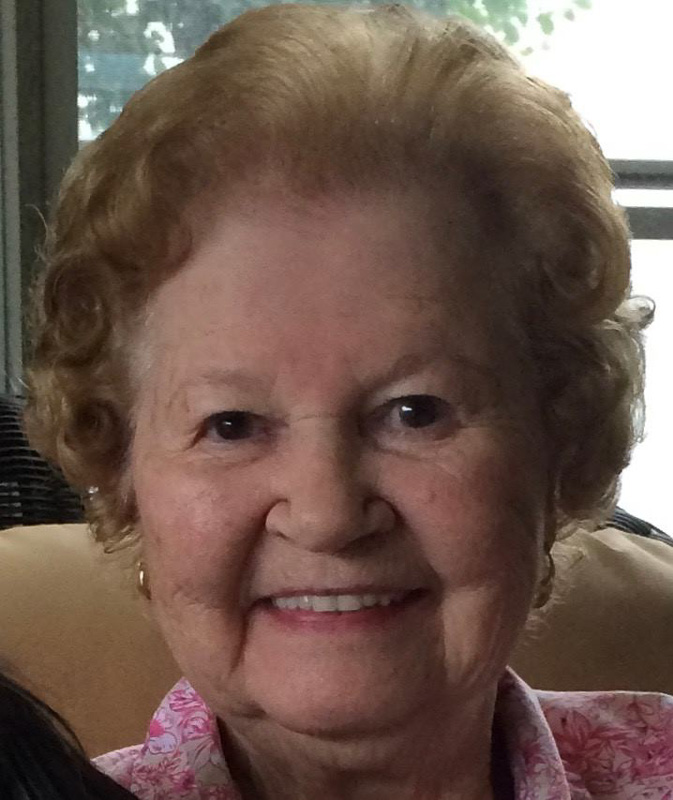 My great-aunt Betty Joachim passed away on February 1st, in Mexico where she had been living with her son, Bruce. She was married to Starling Joachim for many years until he passed away in 2005. Uncle Star was the brother of my grandfather, Melvin Joachim. Aunt Betty's maiden name was Ray. I don't know much about the Ray family, but according to the 1930 U.S. Census in Ohio, her parents were Walter Ray from Georgia and Maude West from Texas, and she was the youngest of four children at the time. Her older siblings were Walter, Emma and James.
I remember visiting Aunt Betty and Uncle Star and many other relatives at their home in Ohio as a child. I doubt I appreciated it at the time (kids always have other priorities than visiting relatives,) but I remember those visits fondly now. Uncle Star was a draftsman, and when I took some drafting classes in High School, I couldn't wait to visit so I could show him my work. He showed me his desk and some of the work he did. What sticks out in my mind most after all these years is rows of extremely sharp pencils! On one visit, it was decided for some reason that instead of going home with my parents when they left, I would ride with my grandmother, who was following for a visit with us the next day. Unfortunately, nobody told Aunt Betty about this plan, so when I walked into the kitchen a few hours after my parents left, she was quite surprised! I remember her yelling "Oh no! They forgot Steve!".
Although we had not seen each other in many years, she visited us in Arizona a few years ago. It was great to see her again! We caught up on several decades of family news, and took her around to all the interesting places to see in Tucson, where we lived at the time.
Aunt Betty was always fun to be around. I'm glad my wife got to meet her and that I got to see her again. I will always remember her.
Aunt Betty and Uncle Star: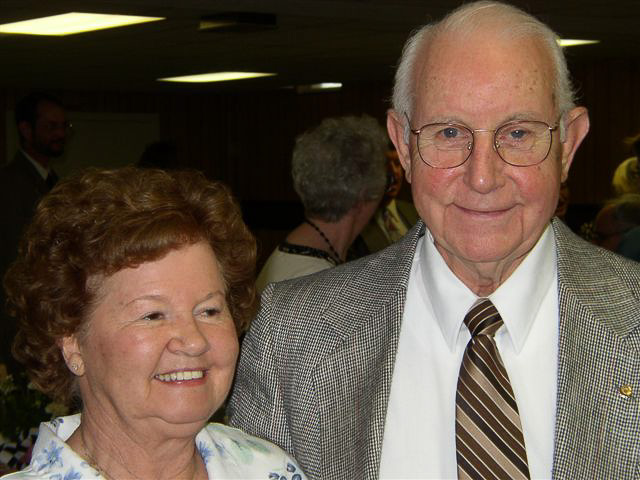 Here is a photo from one of our visits to Ohio (if you are wondering who the doofy kid acting up in the front row is, it's me.)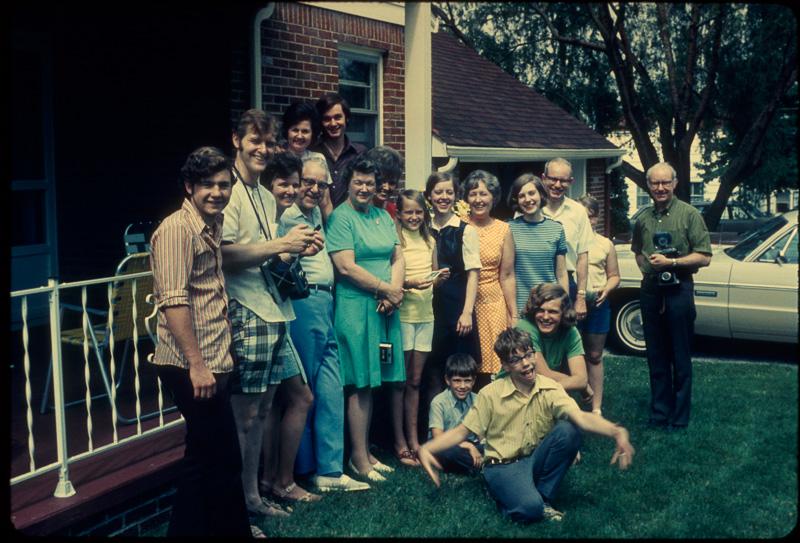 Here are Dolores, Betty and Twyla in front of Wisdom's Cafe in Tumacacori.