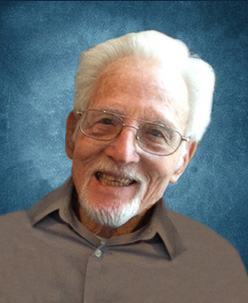 My daughters, being step daughters, and their children are perhaps less interested in my side of the family than they would be their actual blood relatives. I posted about their mother's side of the family a few days ago. Now I have gone out and done some research on their Bayne ancestory, starting with their grandfather, James Kenneth Bayne, who is pictured at the top of this post.
James, who passed away a couple of years ago, appears to have been quite an interesting person! He served on the USS Yorktown in WWII as a Signalman. Later, he joined the Army Reserves where he held a number of positions, such as infantry sergeant and tank commander, eventually retiring as a Command Sergeant Major.
In civilian life, he worked for Mountain Bell, starting as a Lineman. After he retired from the phone company and the Army, he became a contractor. In this capacity, is installed phone systems all over the US, and in North Africa. He designed the first fiber-optic phone system to be installed in Cairo, Egypt.
James' first wife, my daughters' grandmother, is still living and celebrates her 90th birthday next week (Happy Birthday!) Her side of the family, the Klein , Gast , Schwilk and Garback families, are starting to make an appearance here, although so far I don't have much on these families.
James and his wife Ellen retired to New Mexico, where he worked as a volunteer in the fire department, eventually becoming the Fire Chief.