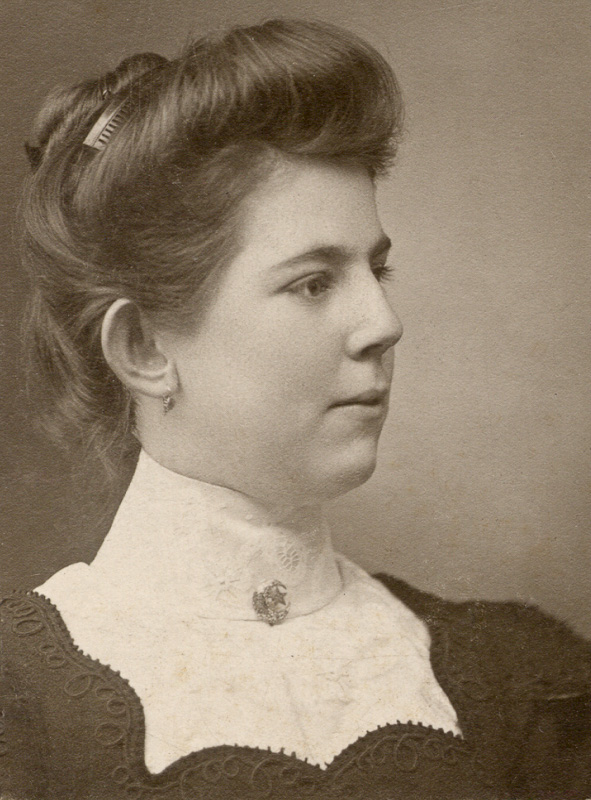 Those of you with long memories may remember my first family website, which was taken down some years ago. I have finally loaded all the pictures from that website onto this one! This took some time, since I wanted them to be larger and had to regenerate each one from the original scans. Many of them were in bad shape and required quite a bit of work to make presentable. All 250 of them are now available here!
Where are they, you ask? Sadly there is no link to "all the photos", but each person's photos can we seen on that person's page on the site. For example, pictured above is my great grandmother Charlotte Mary Rothweiler. You can see all her pictures on her page. Pictures have been posted for quite a few people. Most are from my grandmother, Gail Patterson, so they lean heavily towards the Patterson and Joachim side of my family, and show quite a bit of what it was like to live in Ohio in the 19th and early 20th centuries. But there are quite a few more scattered about. Here are some examples to get you started exploring:
I have hundreds more photos waiting to be scanned and uploaded, so I'll have new content on the site every once in a while. Stay tuned!